This was an amazing weekend for the
Nike Fleet Feet Racing Team
!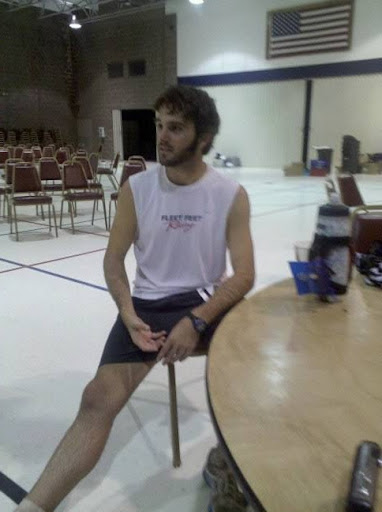 In Hot Springs, South Dakota, at the
Lean Horse Ultra
,
Kathy Youngren
ran an amazing 7:26 50 miler, capturing 2nd place overall and 1st female finisher. Not to be out done,
Blake Thompson
finished 2nd overall in the 100 mile distance with a stellar 17:45. This was a major personal best for Blake and will certainly be one of the best performances of the team season. After Blake,
Eric Fritz
rolled through in under 21 hours at 20:35 (8th place) for his first 100 mile finish, followed by
Rob Youngren
in 22:36.
Joey Butle
r battled some severe stomach issues and fought the good fight, but had to drop after 84 miles.
Results are pending, but will be available on these links.
100 Mile Results
50 Mile Results
---
In Huntsville,
Donald Bowman
captured his 2nd win of the month by running 16:57 at the Running of the Bulls.
Eric Charette
captured his fourth 2nd place finish in as many weeks with a 17:20.
Greg Reynolds
rounded out the podium with a personal best 17:41. On the women's side, the team captured all three podium finishes with
Dana Overton
running 20:53, followed by
Linda Scavarda
and
Lisa Rawlings
.
1 Donald Bowman - 16:57
2 Eric Charette - 17:20
3 Gregory Reynolds - 17:42
6 Marty Clarke - 18:07 7 Tim Vinson - 18:23
9 Joe Francica - 19:00
11 Randy McFarland - 19:27
14 David Rawlings - 20:23
16 Dana Overton - 20:53
18 Linda Scavarda - 21:17
20 Lisa Rawlings - 21:33
33 Christy Scott - 23:46
Official Results
---
This morning on Redstone Arsenal,
James Falco
n finished 138th overall and 11th in his age group at the Rocketman Triathlon with a time of 2:46:24.
Official Results